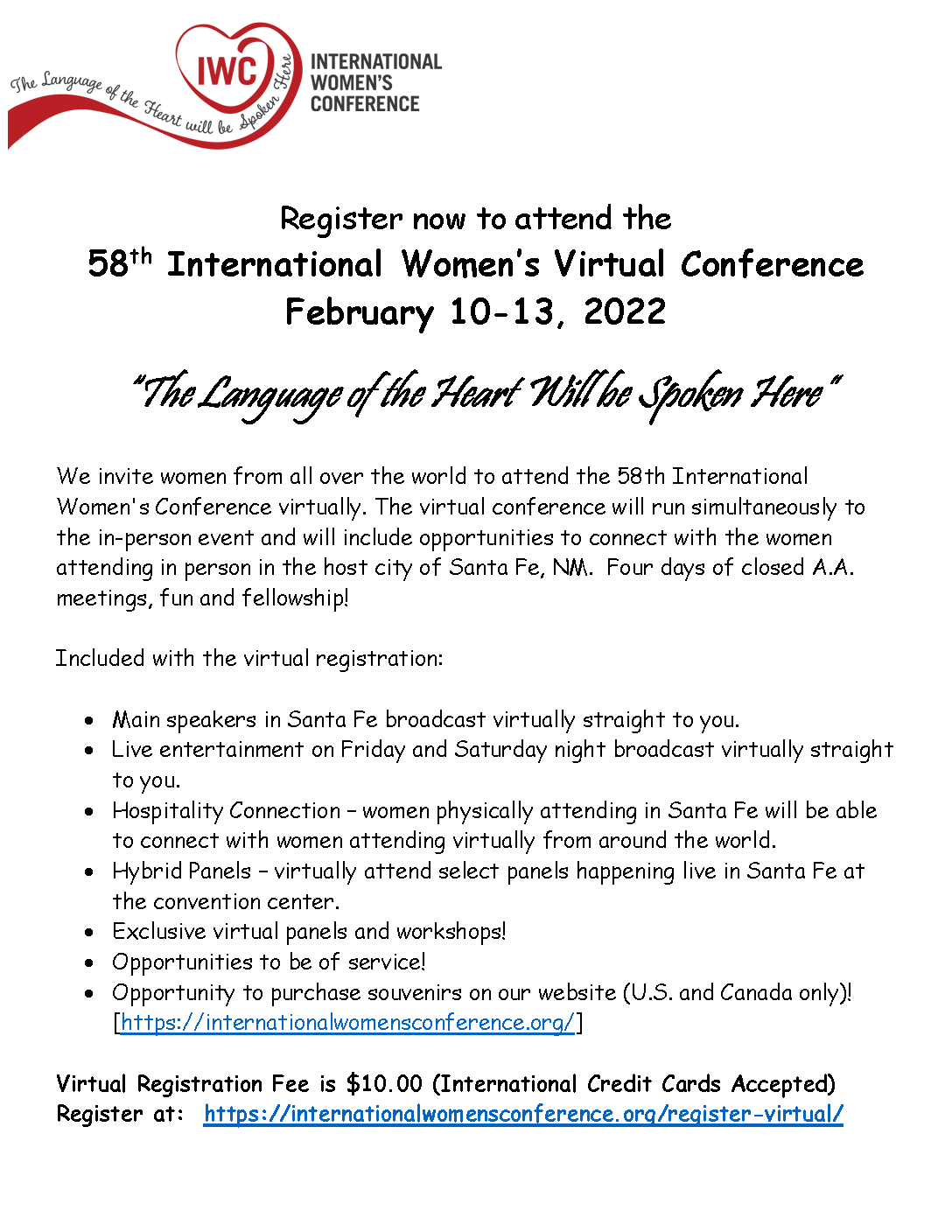 The 58th International Women's Conference will be held in Santa Fe, February 10-13, 2022. You may attend in-person or virtually. This announcement is for virtual attendance. In-person attendance is sold out.
You may download the flyer here. You may register as a virtual attendee here. The main conference website is here.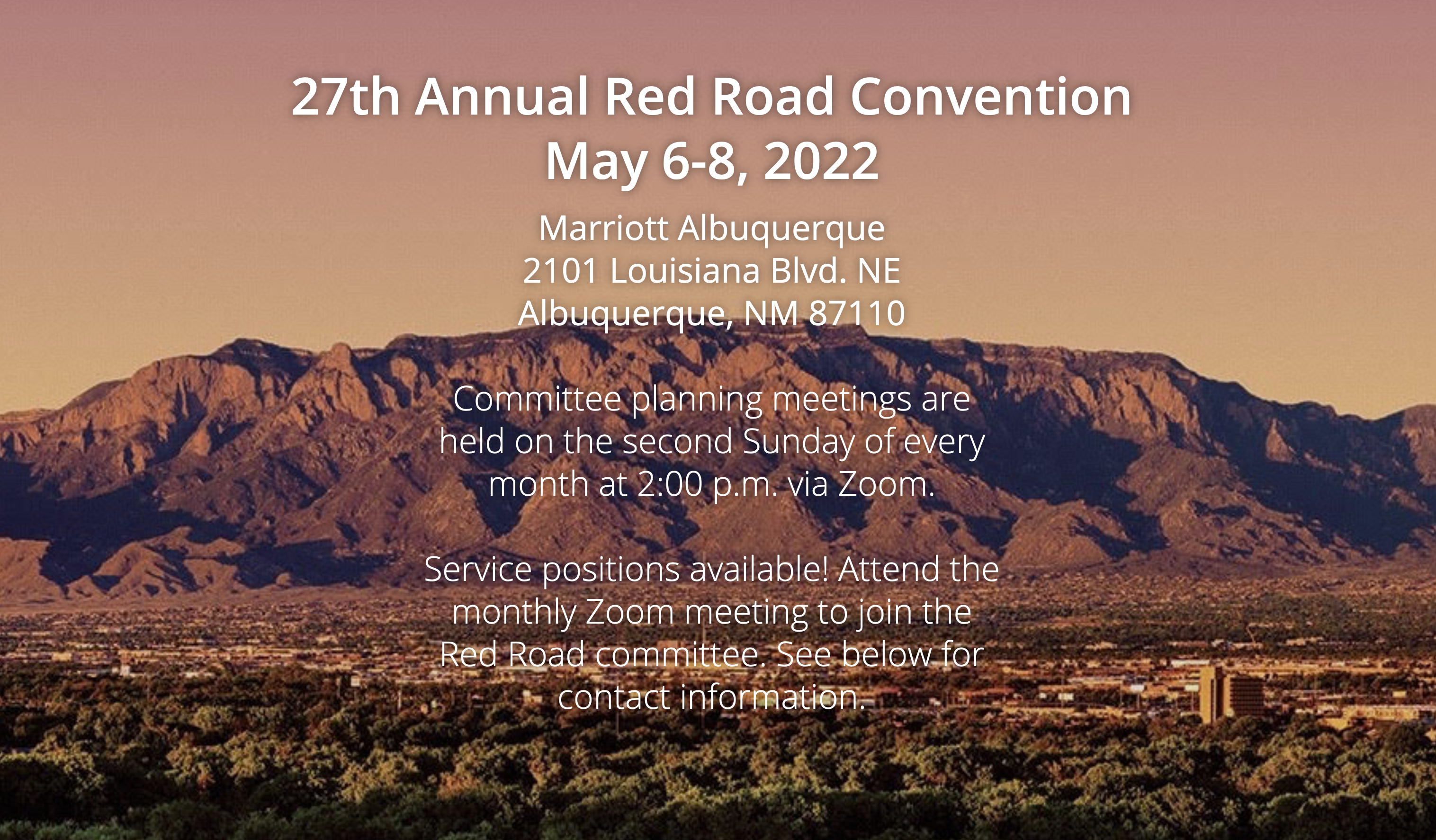 The Red Road Convention has been postponed until 2022. You may learn more, and register, at nmredroad.org.